THERMICON Wärmerückgewinnung
POLY CALOGRAPH DP PLUS
The most efficient way of exhaust heat recovery
SAVINGS OF UP TO 35%




MODULAR CONCEPT
CORE COMPONENTS MADE OF GRAPHITE
EXHAUST GAS COOLING DOWN TO 15°C
MINIMIZES YOUR CO

2

EMISSIONS
Connecting several heat sinks on the water side to one heat exchanger
Connecting several heat sources to one heat exchanger
Latent heat from the exhaust gases is used. All data is permanently measured.
Graphite is the material of the exchange area of the POLY CALOGRAPH® DP Plus is graphite. The graphite tubes used are absolutely resistant to corrosion and have a phenomenal heat transfer performance at minimum space requirement. By using graphite tubes, discharging metallic ions, the leaching of heavy metals, is excluded. The graphite tubes have an almost unlimited life, they can be replaced individually, are wear-free and allow a completely new view on ROI.
​

The POLY CALOGRAPH DP PLUS is always installed in a bypass and can work independently. Your heating system can at any time continue to heat self-sufficiently. An undisturbed heating process is guaranteed. It is assumed, that heat from the exhaust is not necessarily of poor quality but it will always be regarded as random heat and, therefore, integrated supportively to the combustion plant. From the beginning it is important to avoid controlling heating circuits from the recovered heat.
Structural changes of chimneys are not necessary. The cooled down gases can – after the Poly Calograph DP Plus – be heated up by 10 Kelvin, thus shifting the dew point. On its way through the chimney, gases can again cool down; however, they will not fall below the new dew point. The relative humidity in the exhaust gases has been changed in a way, that post-condensation is no longer created. An accumulation of soot in the chimney is impossible.
The here for necessary heat amount, compared to the total quantity of energy used, is with only 1% negligibly small.
Compared to the marked, we regard the neutralization of the condensate as very important and absolutely essential. As part of the total concept, there will neither be significant cost expenditures nor substantial installation efforts. In several reaction chambers the condensate is guided over an activated carbon bed and a neutralization agent and hereby cleaned. Usually, PH-value measurements are carried out in order to control the pollutant and acid content of the condensate. Customary to the production process only the neutralization agent has to be refilled to ensure maximum performance.
2 x HP Boilers each 1.100 kW

&
2 LPHW Boiler ecah 1.860 kW (modulating)
3 x HP Boilers each 700 kW
modulating burners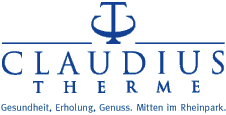 DEKRA Umwelttechnik GmbH
Environmental Expert Organization
"Even under the assumption of a negative development of the energy prices it can be concluded that amortization periods of less to substantially less than five years can be achieved."​
​
"This exhaust heat recovery technology, including the measures to optimize heat generation and thermal heat input, is presently the economically most convincing technology to improve efficiency in turning final energy into reusable energy. With these valuation results…..it can be concluded that there is a minimal up to zero risk of investment."​
Marien-Hospital Euskirchen
Technical Management
"Our decision for the POLY CALOGRAPH DP PLUS has led to an extremely favorable result: Reduction in expenses of the heating supply and at the same time a reduction of emissions. As a measurement for the efficiency it can be mentioned that the exhaust temperature after the heat exchanger is down to 20°C.
"​
Investigations Report of IUTA and University Duisburg
Supported by the federal state of NRW and the Environmental Agency NRW
"The technology of this multistage and modular exhaust heat recovery system is superior to any ,heating condensation boiler technology and has additionally functions and features as mentioned in this report."​
We see ourselves as an innovative Technology, Development and Services Company. Resource efficient, environmental protection, sustainability and the best possible efficiency are the decisive cornerstones for technological progress and for YOUR success. The energy problems of our time, no matter whether they are big or small, can only be solved together. We would be pleased to exchange ideas with you about your challenges in a personal meeting.
In Bonn, the 23rd UN World Climate Change Conference will take place from November 6th to November 17th. At the official and international UN exhibition at the 'Rheinaue' park, THERMICON GmbH will take part in order to present its universal applicable technologies and innovative ideas to achieving the goals set out in the Paris Agreement to limit global warming.
THERMICON GmbH
Alpenrosenweg 12-14
50769 Köln - DE
T: +49 221 / 27 64 64 64
F : +49 221 / 27 64 64 65
Mail: info@thermicon.de